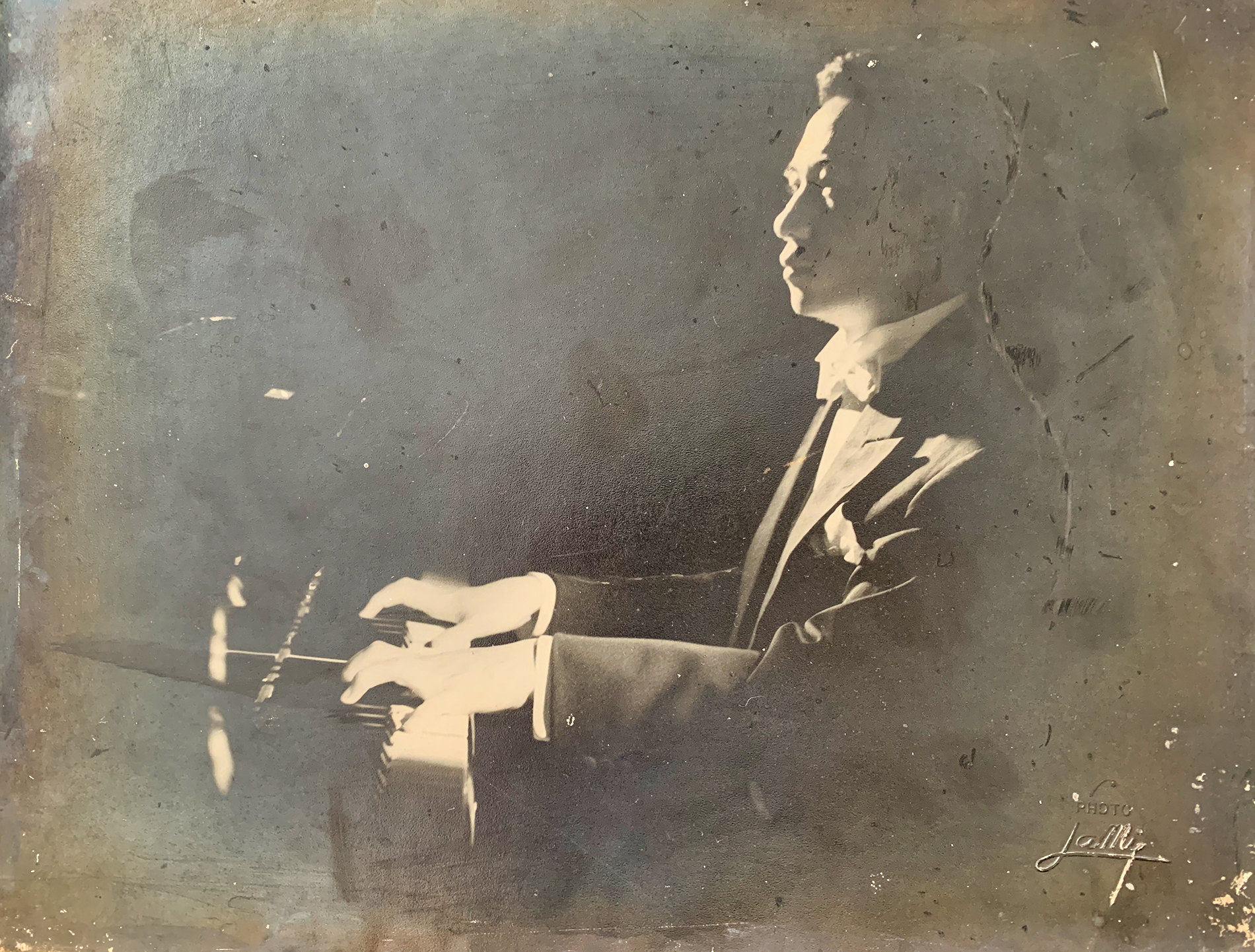 Nghiêm Phú Phi
1930 - 2008
Pianist - Composer - Conductor
Professor of Music
About Professor NghiemPhuPhi
Professor NghiemPhu Phi was born on July 9, 1930 in Saigon, Vietnam. His family then moved to Ba Ria, Vietnam, where he attended Elementary School. At age 12, he was accepted to Petrus Ky High School in Saigon, and also started his music education with various professors, including Nguyen Van An, Tran Anh Tuan, Tran Van Trach and Vo Duc Thu. In 1949, he traveled to France and studied music with Marguerite Chastel, George Schwart, Delausnay, and Challan at the Conservatoire National Superieur De Musique De Paris. In 1955, he graduated with Honor in Piano Performance and Harmony from the Conservatoire. He returned to Vietnam in 1955 and was a Professor of Music, then in 1970, the Director of the National Conservatory of Music and Theater in Saigon, Vietnam, until the fall of Saigon in 1975. For 20 years, he conducted and arranged music performances for several recording studios, movie studios, Saigon Radio Station, Freedom Radio Saigon, and Saigon Television. He performed in many countries throughout Europe, Asia, and the United States. Since his immigration to the United States in 1984, he opened the NghiemPhuPhi Music Class in Little Saigon, Westminster, CA. While training young musicians and pianists, he continued to compose and arrange music until his death on January 16, 2008.
Nhạc Sư Nghiêm Phú Phi sinh ngày 9 tháng 7 năm 1930 tại Sàigòn. Ông theo gia đình về lập nghiệp tại Bà Rịa và học tiểu học tại Bà Rịa. Năm 12 tuổi ông trúng tuyển vào trung học Pétrus Ký, đồng thời theo học nhạc với các giáo sư Nguyễn Văn An, Trần Anh Tuấn, Trần Văn Trạch và Võ Đức Thu. Năm 1949 ông sang Pháp, học nhạc với các thầy Marguerite Chastel, George Schwart, Delausnay và Challan. Năm 1955 ông tốt nghiệp ưu hạng về trình diễn piano và hòa âm tại Conservatoire National Superieur De Musique De Paris. Về Việt Nam năm 1955 ông làm giáo sư và giám đốc Trường Quốc Gia Âm Nhạc và Kịch Nghệ Sàigòn, cho đến biến cố 30 tháng 4 năm 1975. Trong suốt 20 năm ông làm nhạc trưởng và soạn hòa âm cho các trung tâm băng nhạc, đĩa nhạc, các trung tâm phim ảnh, đài phát thanh Saigon, đài Tự Do và đài truyền hình. Ông đã từng trình diễn tại các nước Âu Châu, Á Châu và Hoa Kỳ. Định cư tại Hoa Kỳ từ năm 1984 ông mở lớp dạy piano tại Little Saigon. Ngoài việc đào tạo những tài năng âm nhạc và piano, ông vẫn tiếp tục công việc sáng tác, hòa âm cho đến khi ra đi vào ngày 16/1/2008.
THIS PAGE IS REBUILT IN HONOR OF THE MEMORIES OF PROF NGHIEM PHU PHI BY HIS FAMILY
Click below for a snapshot of the original nghiemphuphimusic page built by Prof Nghiemphu!
Listen or watch excerpts from original compositions by Prof. NghiemPhu Phi
ARRANGEMENT


Con Đường Cái Quan
Suite of Songs: "Con Đường Cái Quan"
Song 1: Anh Đi Trên Đường Cái Quan
Song 2: Tôi Đi Từ Ải Nam Quan
Music: Pham Duy
Arrangement For Choir and Chamber Orchestra: Nghiem Phu Phi
ARRANGEMENT


Nửa Hồn Thương Đau
Music arranged by Nghiem Phu Phi
Performance by Nghiem Phu Phi
WATCH
Thương Ai Nhớ Ai 
Music by: PHAM DUY
Singer: THAI THANH
Arrangement: NGHIEM PHU PHI
WATCH
SUITE #1, Performed by NGÀN KHƠI ORCHESTRA

Concert in Memory of Music Prof. Do The Phiet, Performing Original Composition, Suite #1, by NghiemPhuPhi.
IN MEMORY OF


NghiemPhuPhi Music Class
Located in Westminster, CA from 1984-2008
Below are videos from a few class recitals.
Good Shepherd Cemetery And Mausoleum
8301 Talbert Ave, Huntington Beach, CA 92647
Sec-RES Elev-O Lev-D Niche-1 I